Nestled in the picturesque landscapes of Cornwall, a charming wedding unfolded at Trevenna Barns enveloped in the beauty of local seasonal flowers. With a delicate pastel palette and a touch of rustic charm, this Cornish wedding celebration was a sight to behold. From the adorned arbour to the enchanting aisle, every detail was meticulously designed to showcase the natural wonders of the region.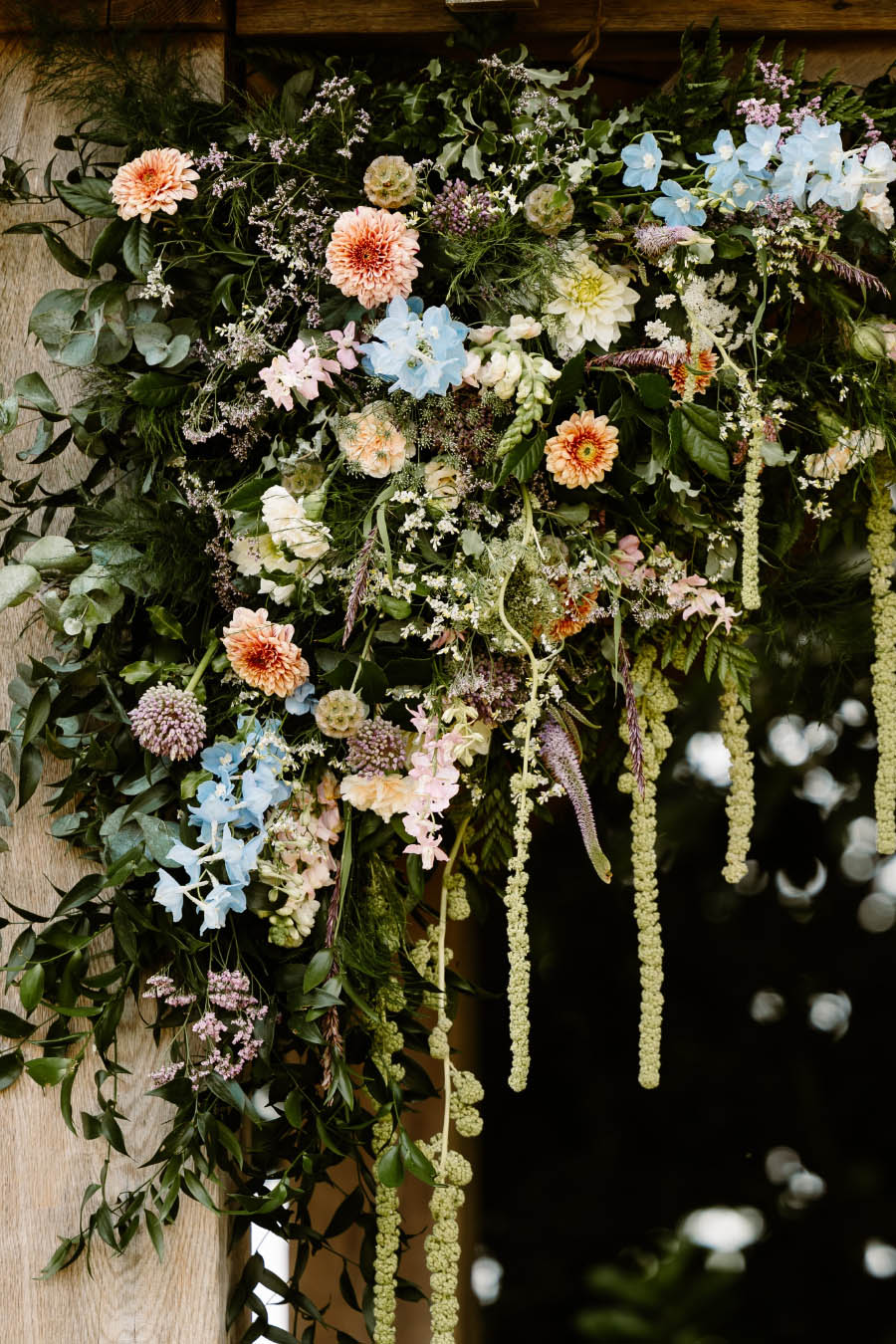 As guests arrived for the ceremony their gaze was immediately drawn to the beautifully decorated arbour. A harmonious blend of local seasonal flowers adorned the structure, creating a romantic and inviting ambiance. Delicate scabious and delphiniums intertwined with lush greenery, setting the tone for the dreamy affair. 

Balancing Aesthetics with the Milk Churn
On the opposite side of the corner design of the arbour sat a a rustic milk churn brimming with an assortment of local blooms serving as the perfect counterbalance. Its presence added a touch of authenticity and rustic elegance to the scene. Overflowing with delicate Cornish flowers, the churn became a focal point, seamlessly tying in with the overall aesthetics. To draw the eye up the aisle, ten chair posies were strategically placed. These posies not only tied in with the theme but also guided guests' gazes toward the heart of the celebration. With their soft hues and subtle fragrance, they contributed to the magical atmosphere.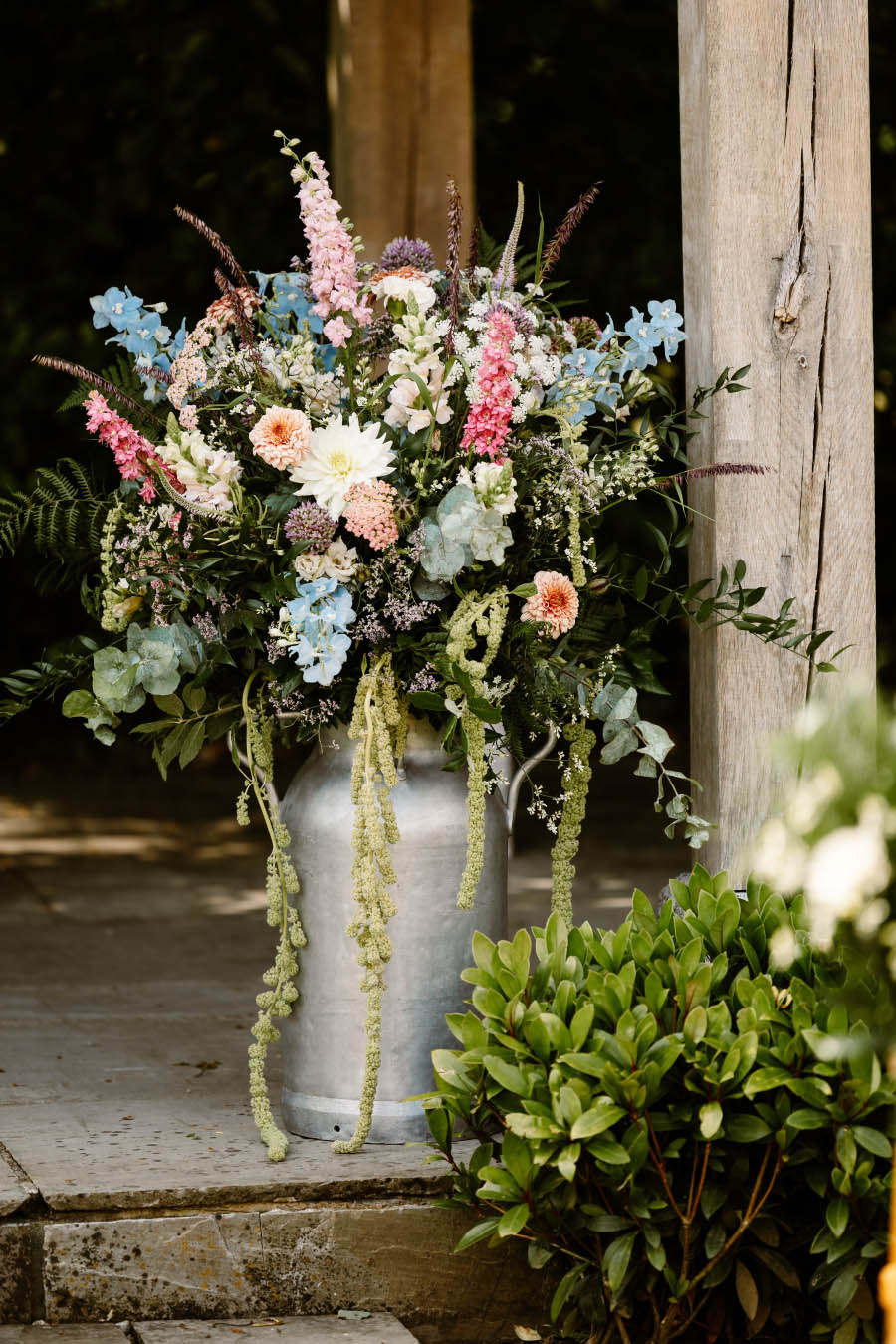 The Splendid Hanging Floral Plank
This was the focal design for the wedding Breakfast. This carefully curated mix of textures added depth and dimension, creating a feast for the senses. Hanging amaranths cascaded gracefully, mirroring the charm of the milk churns and completing the cohesive look.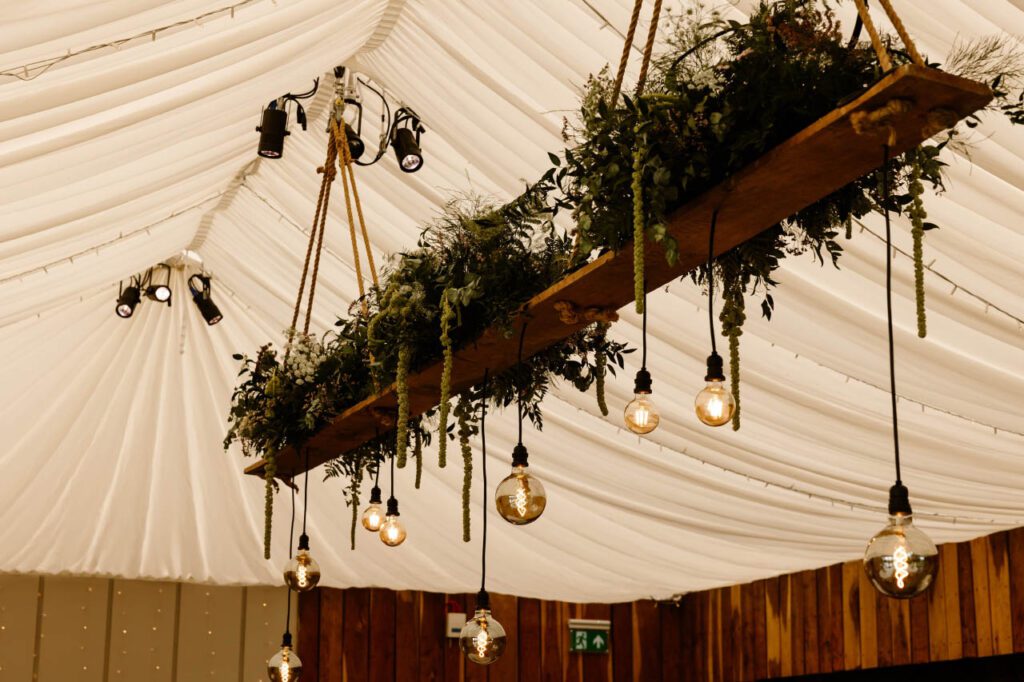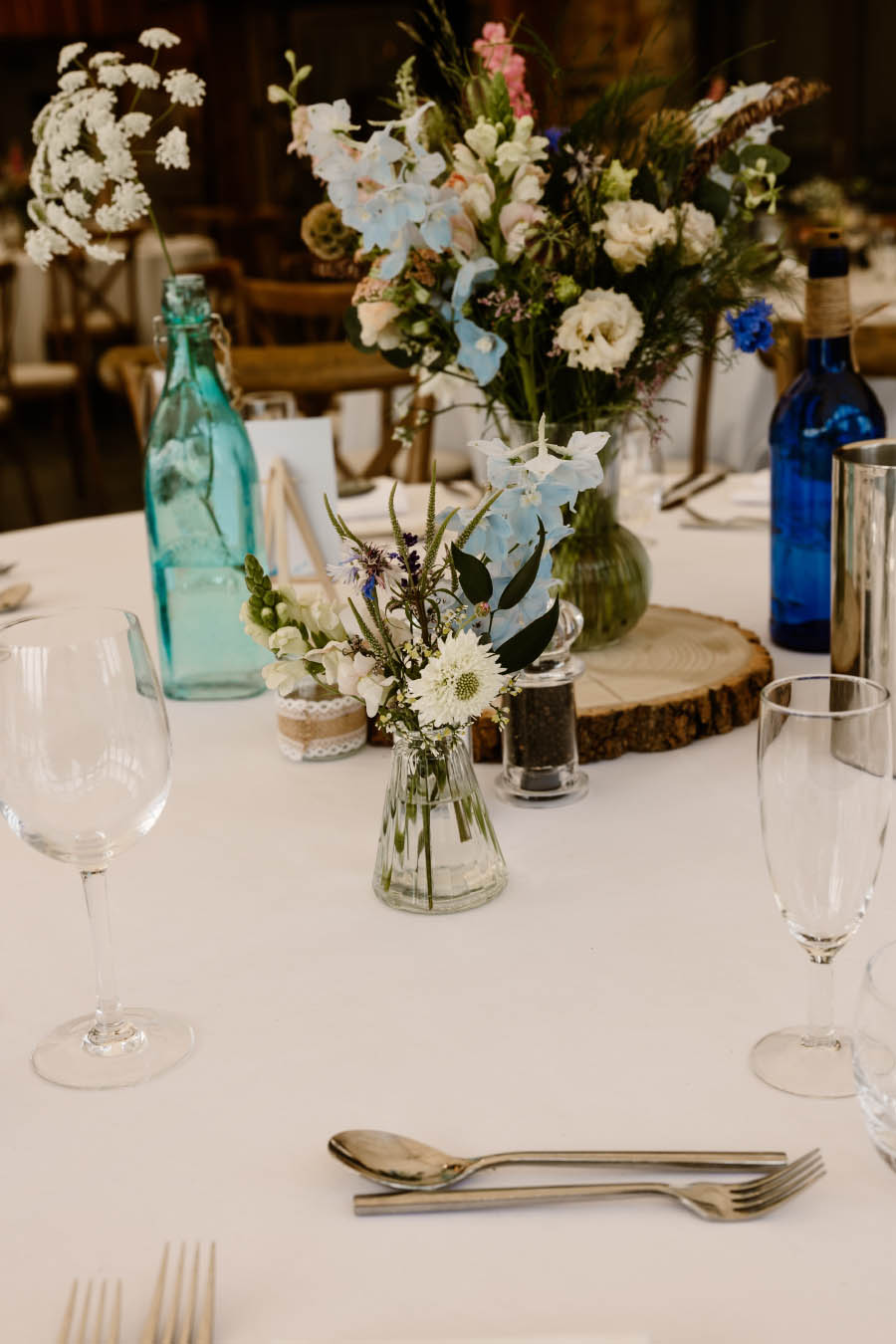 Continuing the floral enchantment, the reception tables were adorned with bud vases resting on charming log slices. Each vase held a delicate composition of locally sourced Delphiniums, antirhinum, chrysanthemums, ammi, limonium, scabious, and Veronica. These gorgeous blooms created an intimate and inviting atmosphere for guests to enjoy.  

A true celebration of love and nature's beauty
This Cornish wedding with an array of local seasonal flowers, was a true celebration of love and nature's beauty. The pastel colour palette, rustic accents, and thoughtful details harmoniously came together to create an enchanting and memorable experience. From the arbour to the milk churn, the floral plank to the bud vases, every element told a story of romance and the breath-taking landscapes of Cornwall.