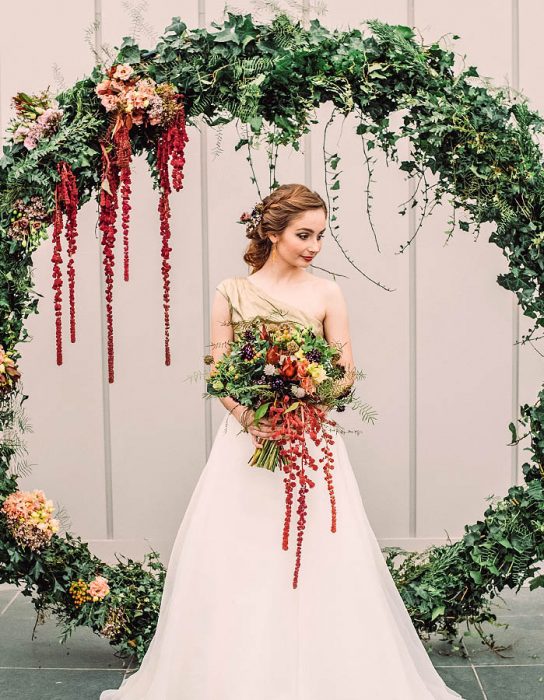 Are you are looking for a floral designer who will make your wedding day extra special? Someone who will work with you to create amazing floral designs for your wedding? And most importantly, someone who will turn that floral design concept into spectacular reality on the day, to make your wedding day a day that will be fondly remembered for ever?
I would love to be a part of that journey with you, and  I will do all I can to make your wedding day the best ever! I will work with you to create a completely unique and memorable wedding day that will be infused with all that is you, resulting in a visual extravaganza that portrays your love and the dreams that you share together. It will be a vision turned to reality for all to share!
As I learn about you and your aspirations, I will create floral designs that will reflect your unique personalities and desires, bringing elegance, impact, and beauty to your day.
Please contact me by clicking the button below. Let's start working on your dream wedding right away!
"Flowers always make people better, happier, and more helpful; they are sunshine, food and medicine for the soul."

Are you planning a Special Event? Perhaps a seminar or conference, a trade show, an executive retreat, or an appreciation event. Or maybe it's a board meeting or a product launch? You probably have your hands full organising the venue, the attendees, the food and drink, the stationery, and a hundred other things!
Don't forget the flowers! An impressive floral design can turn a drab, functional event into a visual spectacular that will be Instagram-famous, to be remembered for a very long time. It creates a central, visual theme that draws together all the elements of your event. It may add a little to your budget, but the rewards will certainly justify the expenditure.
Let me take the strain of the floral design for you and your special event. I will create and deliver an exquisite floral theme, leaving you free to deal with other issues. Your guests will be wowed by the elegance, extravagance and style of it all, and will probably wonder how you managed to bring it all together!
Please feel free to get in touch with me. Click the button below, and let's make your special event happen!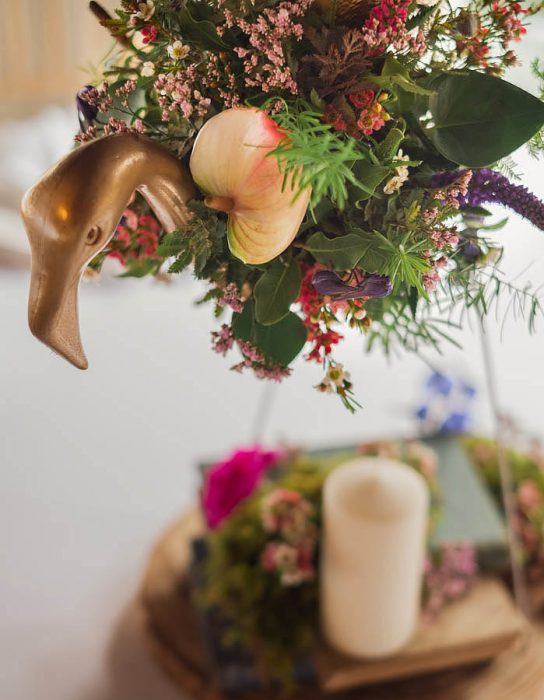 "If you have a garden and a library, you have everything you need."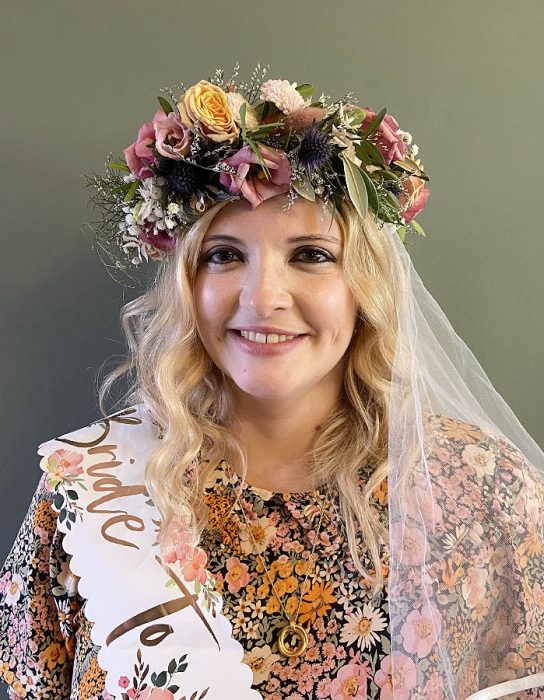 Do you want to improve your flower arranging or floristry skills? Or maybe you just want to discover the basics and get a feel for the art. Or how about a fun and creative teambuilding session for your work colleagues, or a unique hen weekend activity? Then why not book an Artem Florum Floral Design Workshop?
Floral design is uniquely creative and inclusive. It's a very naturistic, visual and tactile skill, and you will discover artistic talent you never knew you had. And you will have a lot of fun! I run seasonal workshops for everyone to enjoy. They are suitable for all levels, and no experience is necessary.  I will provide everything – instruction, flowers, equipment refreshments…and lots of constructive ideas, encouragement and patience! So all you need to do is turn up with an open mind, a fun attitude, and a desire to be creative.
To join a workshop, to discuss a team event, or to book a One-to One floral design session, please click the button below and get in touch. Let's organise your very first Artem Florum Floral Design Workshop soon!